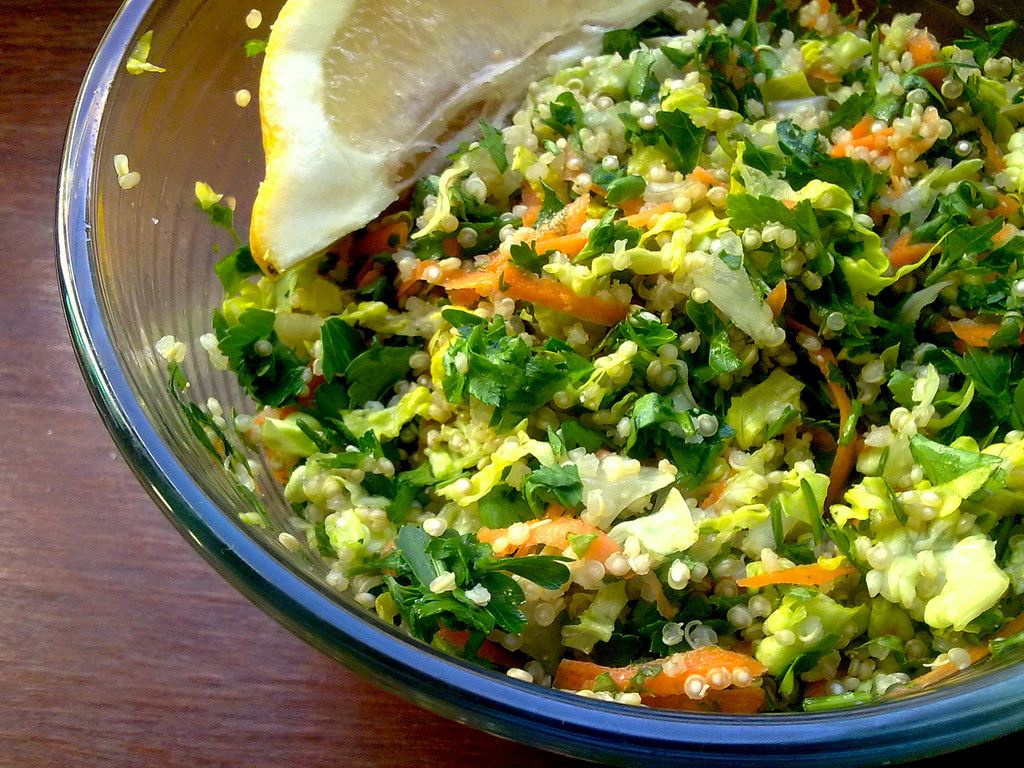 What Do Vegans Eat…?
When you go vegan, you'll find that people are constantly asking you "what do you eat?" You will probably also hear a lot of annoying comments like, "I couldn't live without meat"… or "You are really missing out!"
The main reason? When people think of a vegan diet, they think of their current diet minus the meat, dairy and eggs. When you take those away from the standard Western diet, there isn't much left on the plate. Maybe some potatoes and defrosted peas…? No wonder people think that the vegan diet is boring and nutritionally lacking.
In reality, vegan meals can be incredibly exciting and delicious. Most of the vegans I know actually eat a much wider range of foods than the omnivores I know.
What Do Vegans Eat…? Ideas
But the truth is coming up with ideas of what to cook every single day can be pretty challenging. It is easy to fall back on your old dietary habits, such as making spaghetti just without the meatballs, or a sandwich just without the deli meat and cheese. With this approach, you will have some really boring meals and probably end up with a nutritional deficiency.
Or, you might take the "substitution" approach to your meals and start using mock meats on your sandwiches.Now, I am a big fan of fake meats and other vegan substitutes (like vegan mayo and cheese) because they are great convenience products and make going vegan easier – but they are far from being healthy and tend to be very expensive. If you take this substitution approach to veganism, you'll end up spending way too much on food, eat too much unhealthy processed foods, and never learn any new dietary habits.
What Do Vegans Eat…? Figuring It Out
So, how should you figure out what to eat on your new vegan diet?
My advice to new vegans is to get a few vegan cookbooks and spend some time going through the recipes. You can go here plenteousveg.com/best-vegan-cookbooks/ to get a list of the best vegan cookbooks which will be regularly updated. Try one new recipe each week (or, if you really like to cook, try more). Some of these recipes will be total failures, but there will be plenty of recipes that you love. Over time, you will try many new foods such as various legumes, vegetables, and staples like quinoa and wild rice. Gradually, you will build up a repertoire of vegan recipes and meal planning will be a lot easier.
In the next section of Vegan Made Easy, I will go over some of the types of foods vegans eat and what can be used as substitutes for the meat, eggs, and dairy, which usually make up the Westernized diet.
---