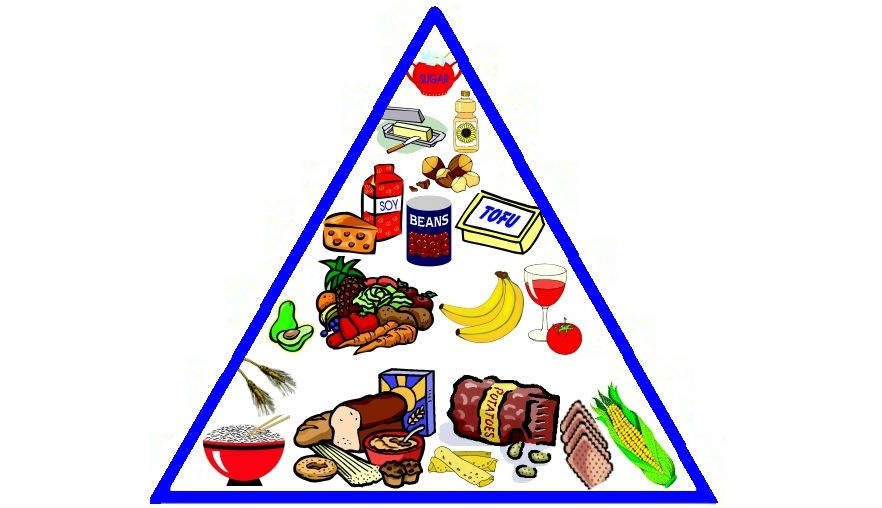 There is no doubt that the vegetarian diet can provide 100% of the RDA for nutrients. With the exception of vitamin B12 which is only available in animal products, even the vegan diet can meet the nutritional RDAs.  But don't be fooled by all the hype. 
Vegetarian Nutrition vs. Activism
At many pro-vegetarian websites and other resources, you will find numerous vegetarians making claims about how much healthier it is to be a vegetarian than a meat eater.  Some of the most-hyped claims are:
Weight loss (which I talk about here)
Reduced risk of cancer
Reduced risk of diabetes
Better skin and hair
Yes, there is a lot of evidence backing up these claims and showing how the vegetarian diet is healthier than the typical western diet (of course though, the typical western diet is very unhealthy).
These same vegetarian advocates will also quickly tell you that it is possible to get all the nutrients you need from a vegan diet so long as you take a B12 vitamin. (check out our recommendations for vegan B12 supplements here)
Just because it is possible to get all of your nutrients from just plants, it doesn't mean it will be easy. Even meat and dairy eaters tend to have deficiencies in vitamins like iron, calcium and zinc — and these nutrients are found in abundance in animal products.
For vegetarians and vegans, the likelihood of certain nutrient deficiencies is much higher, even when you are actively watching what you eat.  Part of this has to do with the fact that plants aren't exactly the richest source of certain nutrients, and part has to do with bioavailability.  Bioavailability refers to how well a nutrient is absorbed.  Many plant foods contain antinutrients which make it harder to absorb iron, calcium, zinc, and other nutrients.
You can still be a vegetarian activist while admitting the fallacies of a vegetarian diet. In fact, you should consider it your responsibility to present vegetarianism as factually as possible. No, it isn't always easy to get all of your nutrients on a vegetarian diet. But that's why we have supplements and fortified foods.
But How Do You Get Enough Protein?
When you go vegetarian or vegan, the most common response you get is usually, "But how do you get enough protein?"
For most vegetarians, getting enough protein isn't a problem. The average adult only needs about 50 grams of protein, which can be easily obtained through legumes, beans, tofu, and nuts. To give you an idea, a cup of black beans contains 15 grams of protein.   We've even made some sample meal plans which show how vegans get protein.  Most meat-eating westerners go well above the recommended protein intake, which can lead to health problems like obesity or kidney disease.
Nutrients Lacking in the Vegetarian Diet
Protein might not be a problem for vegetarians, but some nutrients can be troublesome.  Common nutritional deficiencies for vegetarians and vegans include:
Zinc
B Vitamins
Vitamin D
Vegans are particularly at risk of calcium deficiency and DHA (an essential fatty acid synthesized from Omega-3.  More on this here). Further, there is NO plant-based source of vitamin B12, so vegans must take it as a supplement or will become deficient (check out these recommended vegan B12 supplements).
It is important to note that all people, not just vegetarians and vegans, are at risk for some of these deficiencies. In particular, the FDA warns that adults may be at risk of deficiencies in calcium and vitamins A, C and E, and teenage girls at risk of an iron deficiency.
Making Sure You Stay Healthy
As a vegetarian or vegan, you need to take the time to research nutritional requirements, RDAs, and plant-based sources of nutrients (actually, this is something that ALL people should do — not just vegetarians).  Here are some ideas on how you can get started on the path to healthy eating.
Research what vitamins and minerals your body needs
Research the role of fat in diet
Learn about bioavailability and why it matters
Keep a food diary to track what nutrients you might be missing
Get blood work done before and after switching to a plant-based diet; talk to your doctor about the results and whether you should be supplementing
Remember that nutrition should always come from food first.  But supplements can help you stay healthy, especially when you are just getting started and aren't used to eating so many greens and other veggies.  You can find a list of vegan supplements here.