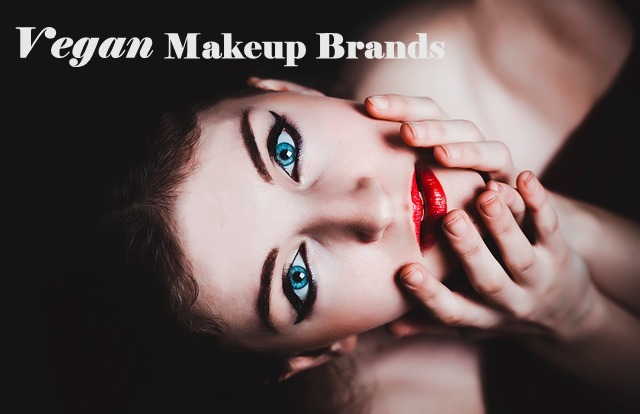 The last time I went to the drug store, I spent 40 minutes reading the ingredients on foundation bottles to figure out which ones contain animal ingredients and aren't tested on animals. In the end, I put down all the bottles and decided I would only do my makeup shopping online, and only from 100% vegan makeup brands.
There are a lot of brands which make vegan makeup, and a lot of "accidentally vegan" makeup items which also aren't tested on animals. Rather than listing all of the brands which have a few vegan items and don't test on animals, I've limited this list to 100% vegan makeup brands. That means ALL items made by these brands are vegan and cruelty-free.
Adorn Cosmetics: Full range of cosmetics including blushes, bronzers, lipsticks, eyeliners, eye shadows, etc.  Mostly organic.
Aromi: Lipsticks, lip glosses, and perfumes
Beauty Without Cruelty: Large collection of cosmetics as well as skin care, body care, and cleanser products.  Affordably priced. Buy Beauty Without Cruelty Products Here
Color Evolution: Large selection of mineral makeup, including foundations, bronzers, lip products, and eye makeup. Buy Color Evolution Makeup Here
Concrete Minerals: Mineral lipstick and eye shadows
Crazy Rumors: Lip balm only. Buy Crazy Rumors Lip Balm Here
Elixery: Lipstick and glimmer dust
Emani: Full line of lipsticks, eye shadows, foundations, mascara, etc.  Made in the USA. Buy Emani Makeup Here
Everyday Minerals: Full line of foundations, blushes, eye shadows, lipsticks, pencils, shimmers, etc. Buy Everyday Minerals Makeup Here
Fairygirl Cosmetics: Lipsticks only
Fior Minerals: Mineral eyeliners, lipsticks, blushes, etc.
Geek Chic Cosmetics: Lipsticks, face makeup, shadows, etc.
Georgie Beauty: Faux lashes only
Gourmet Body Treats: Cosmetics as well as skin and body products
Illuminare Cosmetics:  Liquid mineral cosmetics including blushes, foundations, lipsticks, and shadows. Buy Illuminare Cosmetics Here
Lime Crime:  For lips, eyes, and hair. Known for bold colors. Buy Lime Crime Cosmetics Here
Lunatick Labs: Full line of makeup for lips, eyes, face, etc.
Modern Minerals Makeup: Pure mineral makeup
Obsessive Compulsive Makeup (OCC): Full line of vegan makeup including eye pencils, shadows, foundations, lipsticks, etc. Known for their lip tar. Buy OCC Makeup Here
Overall Beauty: Makes vegan mineral makeup and nail polish.
Pacifica Beauty: Makes vegan makeup, perfume, body products, hair products, and nail polishes. Buy Pacifica Beauty Makeup Here
Red Apple Lipstick: Gluten free vegan lipstick
Shiro Cosmetics: Large collection of vegan makeup products; run by two ladies from Oregon. Buy Shiro Cosmetics Here
Swagger Co: Vegan pigment cosmetics
The All Natural Face: Vegan mineral makeups; large selection of lipsticks, foundations, pencils, etc.