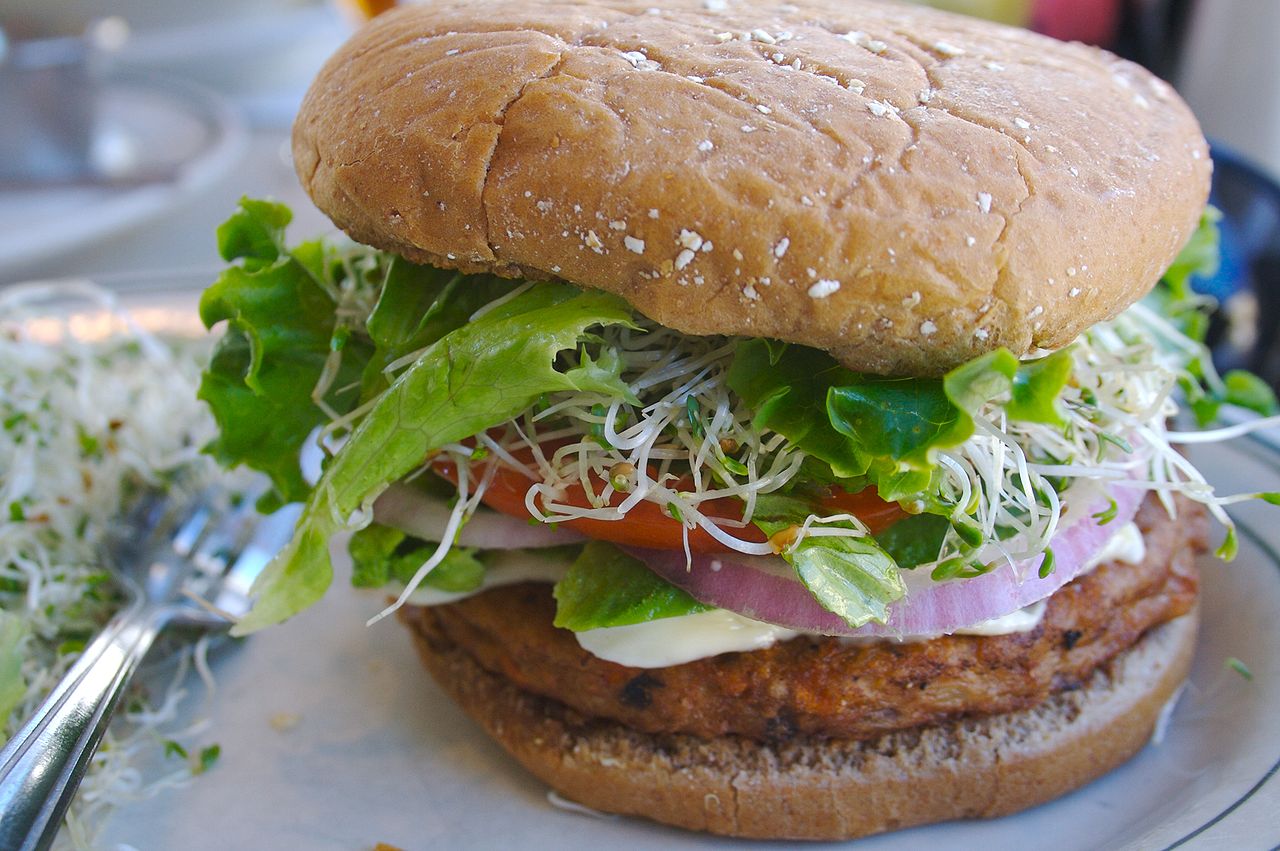 Bacon. As a vegan, I'm sure you hear this word quite frequently. When? All, the, time. Especially when people are telling you why they could never be vegan. It's also a very popular comment under pretty much any vegan related social media photo or story. What do our omnivorous friends not realize? Most noteworthy, going vegan doesn't mean giving up bacon (or any other meat for that matter). Vegan bacon (and meat) is amazing, you just have to try it!
Vegan Bacon: Tempeh, Soy, and Seitan, Oh My!
First of all, vegans don't continue consuming bacon made from turkeys or pigs. Duh. But there are many other more delicious and kinder ways to enjoy bacon. There are a variety of packaged vegan bacons out there made from tempeh, soy, and even seitan. If you're the cooking type, you can make your own vegan bacon. How you ask? From sources like tofu, tempeh, seitan, and vegetables like mushrooms, eggplant, and even carrots! Taste is completely subjective, duh. I highly recommend trying as many products and recipes as possible, in order to decide what you personally prefer. These truths also apply to any meat for which you are seeking a compassionate, animal-free version. Anything you can eat, I can eat vegan.
Nowadays, it's much easier for vegan consumers. You can find packaged vegan bacons and meats in popular grocery store and natural food chains, as well as local markets. Vegan meats can even be purchased online at stores like fakemeats.com and veganessentials.com. Hint: check your favorite vegan grocery store's website.
Vegan Bacon: Crispiness
Tofurkey makes two kinds of tempeh bacon — smoky maple and sesame ginger. Both are delicious on a BLT sandwich or alongside a tofu scramble. However, it should be noted that tempeh bacon does not get very crispy. You need to practically burn tempeh bacon under your broiler.
If you're looking for crispy bacon, Lightlife, Upton's Naturals, and Sweet Earth make great tasting products. Lightlife Smart Bacon and Sweet Earth are soy and wheat based. Upton's Naturals is made from seitan (wheat gluten).
Vegans can even find wonderful bacon bits. Louisville Vegan Jerky makes a delicious chewy bacon bit. Fun fact: most crunchy bacon bits on store shelves are entirely soy based. Just check the ingredients first! You can even find some awesome crunchy bacon made from coconut.
Vegan Bacon: More Than Just Bacon
The above companies also make some amazing burgers: chicken products, turkey products, and ground beef. They even make vegan fish and shrimp. There is vegan lunchmeat, pepperoni, hot dogs, and other amazing vegan meats. If these companies aren't cutting it for you, check out Gardein, Morningstar Farms, or Boca.
Do you prefer trying your hand at making your own vegan meats? Resources like Pinterest and our very own Vegan Made Easy will not disappoint! Seitan is a very cheap meat substitute to make. You can use the wheat gluten base to make chicken, beef, turkey, hot dogs, bacon, and more. There are some great recipes for making your own bacon from tofu and tempeh.
Vegan Bacon: Endless Vegetables & Fruits
If you're into raw foods, you can dehydrate carrots, zucchini, eggplant, or mushrooms. Try them in a smoky marinade that'll make for a delicious raw vegan bacon. You can also cook all of the above in your oven. One of my absolute favorite vegan meats to make is bbq pulled jackfruit. Jackfruit can be purchased at most local Asian grocery stores. It is as simple as sautéing, shredding, and adding bbq sauce. Never underestimate your own creativity. Some truly amazing vegan meats can be made right in your own kitchen.
Nowadays, we have access to resources galore. There are so many ingredients for both creating our own meals and purchasing readymade vegan bacon and meat. It's absolutely not necessary for an animal to die in order for us enjoy the smoky goodness of bacon or a chicken nugget. Open your mind to the possibilities that tofu, seitan, tempeh, and vegetables can provide. And to the hundreds of vegan meat products that can be found in stores, say hello!
---