I usually don't make recipes like this. My typical recipes require just one pan and 20 minutes (exactly the amount of time it takes for my daughter to watch an episode of Dora the Explorer). But, for special occasions where you want a can't-go-wrong recipe for lots of people, these phyllo pockets are fantastic. If you've got a vegan potluck dinner planned, this recipe is sure to be a hit! Oh, and they really don't take much time or effort to make.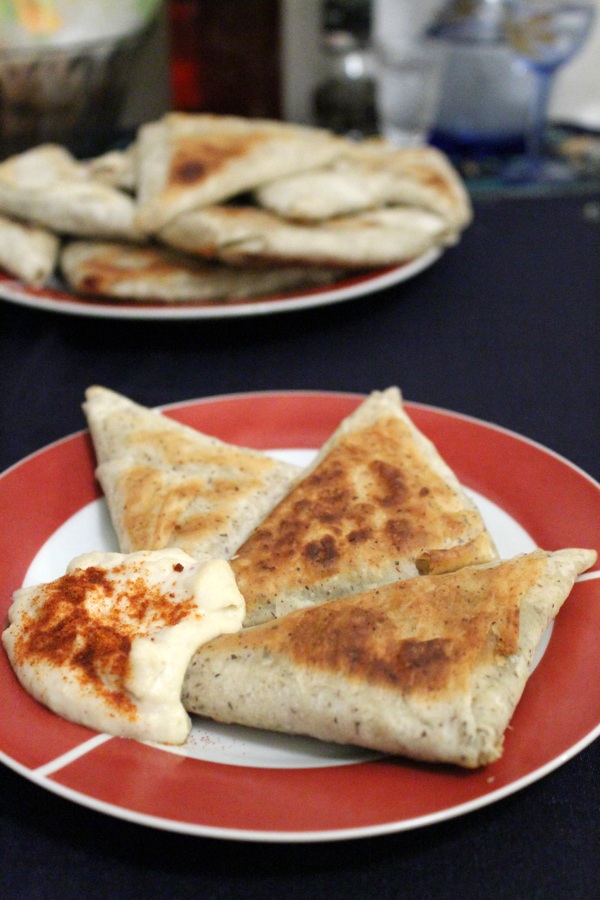 These phyllo (aka filo or fillo) pockets are a combination of two influences: Serbian and Indian. I live in Serbia, where one of the most popular street foods is pita, which is a type of "pie" typically made from meat, cheese, or spinach which has been rolled up in sheets of phyllo dough. It is awesome, and you can find pita with mushrooms or potatoes inside which are accidentally vegan.
As much as I love living in Serbia, there isn't exactly much ethnic food here (apparently only crazy people like me immigrate here!). One of the things I reallllyyyy miss is Indian samosas. Samosas are just pockets of dough which are filled and fried. I could theoretically make authentic samosas, but who wants to spend all day making dough from scratch? Instead, I got to thinking whether I could use phyllo dough for samosas.

Print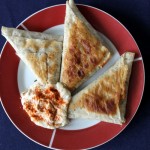 Curried Vegan Phyllo Pockets
---
Author:

Total Time:

1 hr 30 mins

Diet:

Vegan
1

package of phyllo dough sheets

1

onion, diced

2

packages of mushrooms, chopped

2

potatoes, peeled and cut into cubes (about

0.5

to

1

inch in size)

5 cups

of peas, thawed

1 tbsp

salt

1 tbsp

curry powder

½ cup

of water, if necessary
Oil
---
Instructions
Making the Filling:
In a large pot, heat the oil.
Add the diced onions and sauté for a couple minutes
Add the potatoes and sauté a few more minutes
Add the mushrooms and peas. Let sauté until the mushrooms start releasing their juices.
Add the salt and curry. Cover the pot. The idea is that the natural juices from the mushrooms should cook the potatoes. Let the mixture simmer for about 10 minutes, stirring occasionally to prevent sticking.
If the mushroom juices dry out before the potatoes are cooked through, add about ½ cup of water and cover. Let cook until the potatoes are cooked through and the mushrooms soft.
Taste test and adjust the seasonings to your liking.
Let cool before making the pockets! You can make the fill ahead of time.
Making the Pockets:
Put a piece of parchment paper on a flat, dry surface. Take the phyllo dough out of the package and put it on the parchment paper.
Cut the phyllo dough into strips about 4-5 inches wide.
Put about a tbsp of the fill onto the end corner of a phyllo strip.
Fold the end over so it makes a triangle. Keep folding.
To seal the pockets, put a bit of water on the end. It will glue the phyllo dough pocket closed.
Heat a bit of oil in a non-stick pan (you don't need much!) and fry the pockets, flipping when they are golden brown.
Serve with vegan sour cream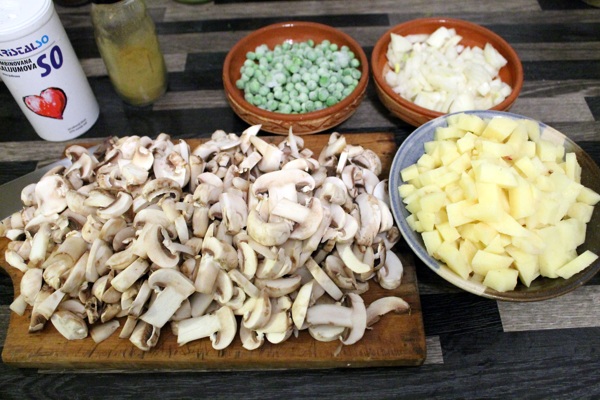 The ingredients for the fill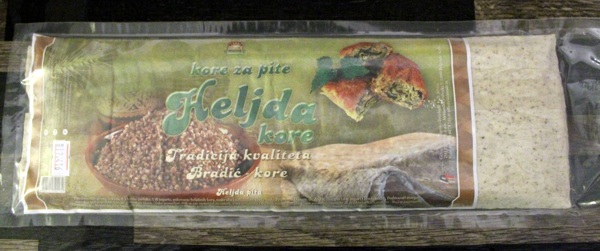 I used whole-grain buckwheat phyllo. Regular phyllo will be thinner but strips will be longer – so it works out the same.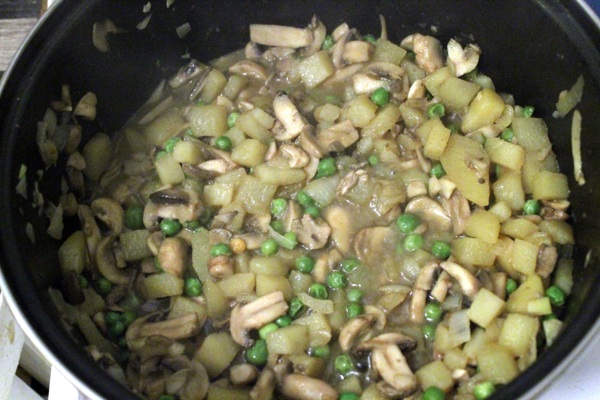 Cook all fill ingredients in a big pot until liquid evaporates.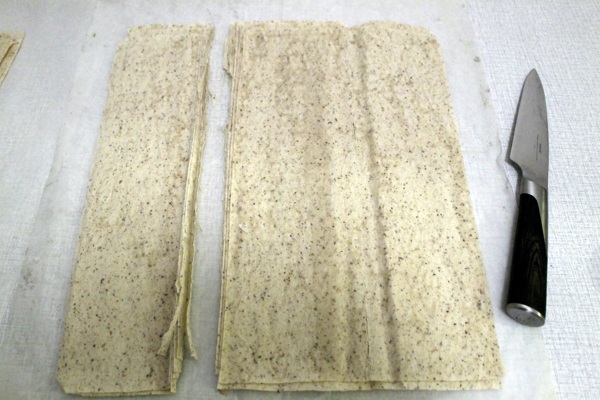 Lay out the sheets of phyllo and cut them into strips about 4 inches wide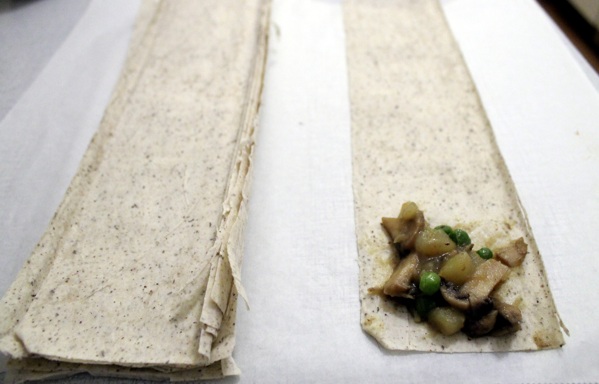 Put a spoonful of fill on the strip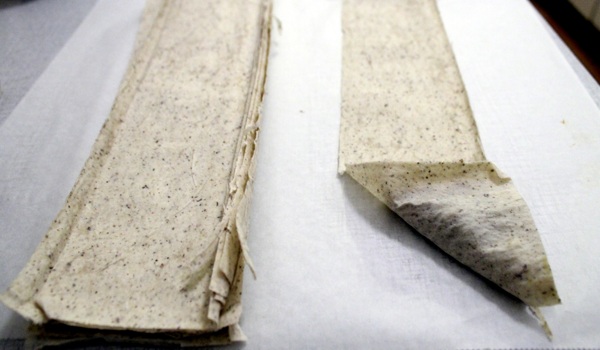 Fold over to make a triangle. Then fold upwards. Keep folding until you've got a triangle pocket!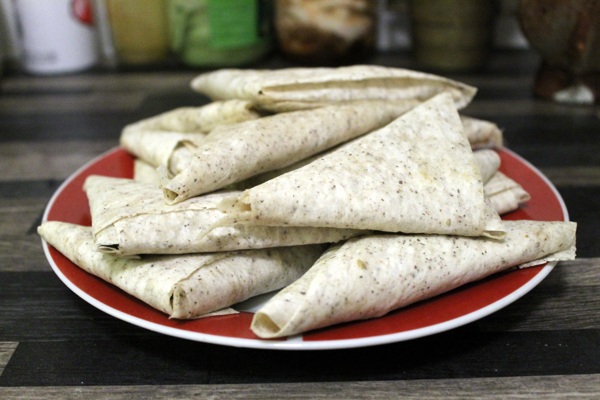 Phyllo pockets ready for frying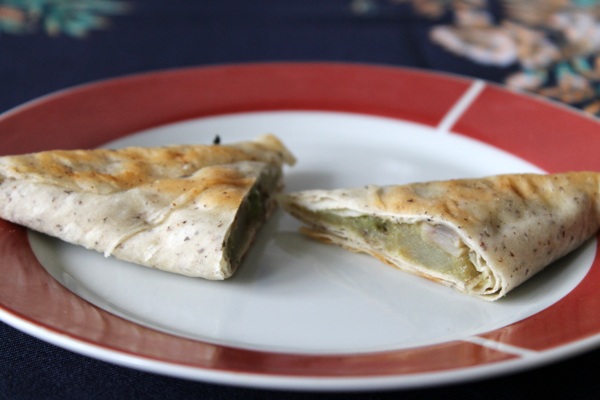 Serve with vegan sour cream!
Notes
A note about using phyllo dough: Please don't be scared about using phyllo dough. It really isn't complicated! I found some awesome phyllo make from whole-grain buckwheat. You will probably just find phyllo from regular wheat flour. These sheets will be longer than the phyllo I used, but the sheets are thinner – so it works out the same.
Category:

Vegan Recipe

Cuisine:

Vegan
Keywords: Curried Vegan Phyllo Pockets