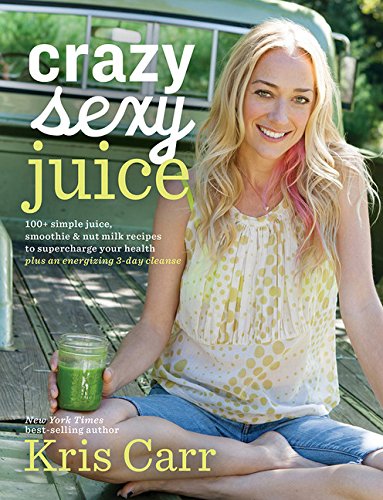 Juicing has become incredibly popular because it is a great way to detox the body, lose weight, get more nutrients into your kids, and much more. There is no shortage of books on the subject of juicing. If you are looking for the freshest info and juicing recipes, check out these top new juicing books of 2015.
Crazy Sexy Juice
Kris Carr is the NY Times bestselling author of Crazy Sexy Diet, which I talk about in this post about vegan diet plans. She also authored Crazy Sexy Cancer Survivor, Crazy Sexy Cancer Tips, and Crazy Sexy Kitchen. She is known for her invigorating approach to nutrition which inspires you to take charge of your health.
Crazy Sexy Juice is a good choice for newbies to juicing because she covers all of the basics, like how to juice on the go, how to make the best flavor combinations, and how to save money. But even seasoned juicers will enjoy the book because it has many recipes. There is an outline for a 3-day cleanse in the book too.
Best for: People new to juicing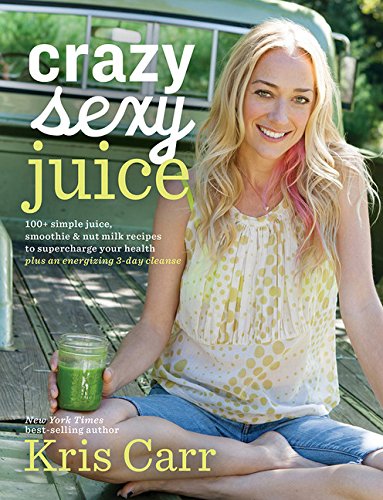 Green Smoothie And Juicing Box Set
If you already know a lot about juicing and just want recipes (as opposed to chapters about the health benefits and how to start juicing), then this is the book for you. There are 50 juice recipes and a bonus book with 50 smoothie recipes. All of the recipes are focused on detox and weight loss. Some recipe examples include Spiced Papaya Pumpkin Juice, Berries Antioxidant Punch, and Earthy Goodness.
Best for: People who have been juicing for a while but want new recipes
Superfood Juices, Smoothies & Drinks
This very well might be the new bible of healthy drinks. Jason Manheim not only serves up some amazing recipes that are chock full of superfoods, but gives a lot of great advice on how to get the perfect texture and flavor combination, how to store ingredients, boosters, and how to cleanse and lose weight. The recipes are divided into Juices, Smoothies, Infused Waters, and Coffees, Teas, & Other Drinks.
Best for: Beginners to pro juicers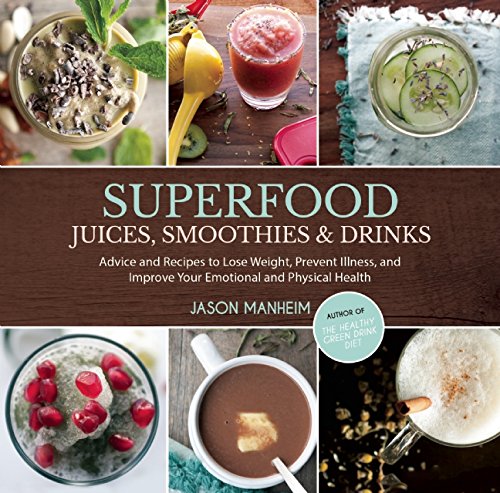 Sexi Juicing
Dr. Etti is a detox doctor in South Florida with her PhD in Holistic Nutrition. She advocates for juicing as a way to cleanse the body and support the transition to a healthier lifestyle. The book gets into detail about how to transform the body, including information about exercise and movement, focus, and motivation. There is a 7-day cleanse with daily recipes in the book. It is also nice that she includes post-cleanse advice and recipes.
Best for: People who need motivation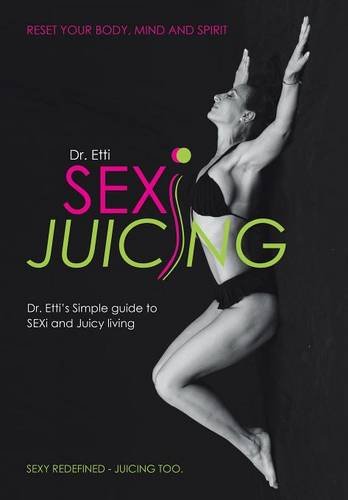 500 Green & Detox Juices
After a short introduction, Beckerman dives right into the recipes. They are divided into categories including Breakfast Juices, Fruit & Vegetable Mixes, Kid Friendly, All Fruit, Green Detox Juices, Juice Blends, Red Detox Juices and Exotic Fruit Juices. This is a great choice for people who have been juicing for a while and need inspiration for new recipes.
Best for: People who want lots of exciting new recipes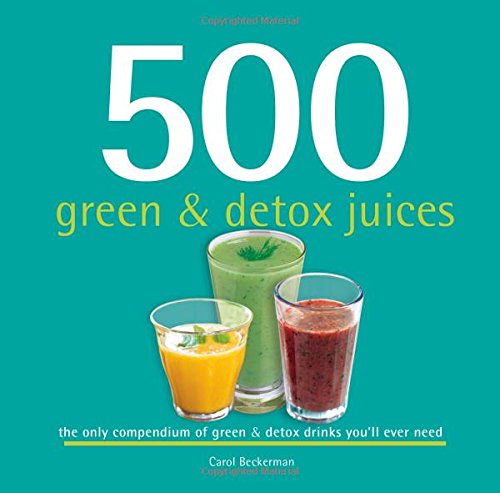 Alkaline Juicing
Tuchowska explains the alkaline concept in a manner which is easy to follow and understand. Then she talks about how to use these concepts in juicing to achieve health benefits. There are also some useful alkaline shopping lists and charts included.
Best for: People curious about the alkaline diet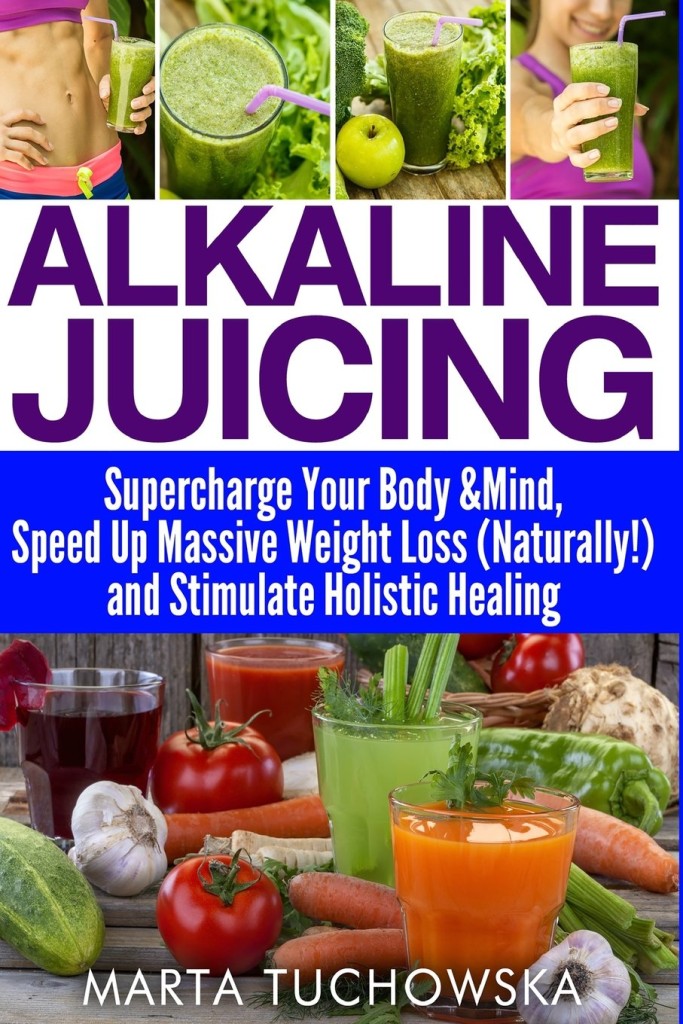 The Big Book of Juicing
At 320 pages (print version), this really is a big book about juicing! The book is great for beginners to juicing and provides a lot of useful information about the health benefits of juicing. One of the nice things about the juicing book is that it includes a section about probiotics and how to make your own probiotic drinks. The pictures are gorgeous too.
Best for: Newbies to juicing and smoothies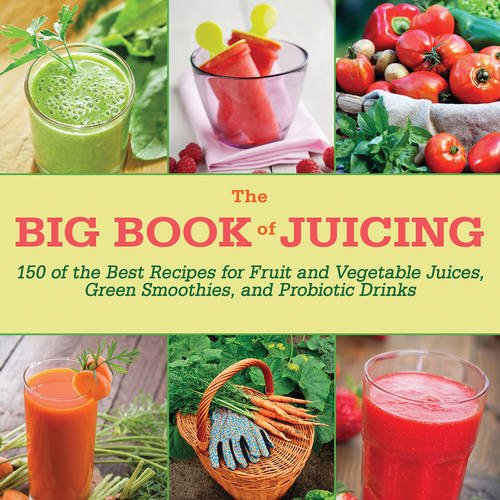 Liquid Health
Lisa Montgomery is a Holistic Health Care Practitioner and mother. She takes a broader approach to the subject of juicing and blending by giving a range of recipes that can be made with these kitchen tools. The book covers cleansing, healing ingredients, and recipes for juices, elixers, smoothies, milks, soups, and teas.
Best for: People who want to do more with their juicers and blenders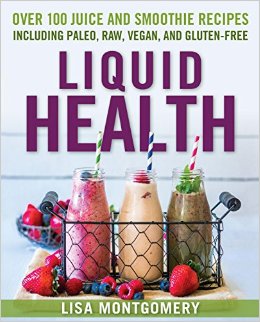 Hardcover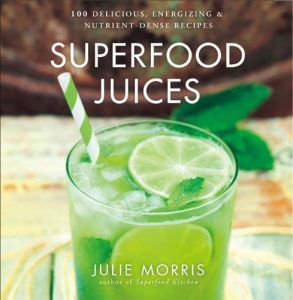 Julie Morris is a chef and natural foods expert. She hosts a popular cooking show Superfoods With Jules and already has one popular superfood recipe book under her belt. With this new release, Julie goes into great detail about juicing. I particularly like how she devotes several chapters to the different types of cleanses you can do, like a reboot cleanse, sliming cleanse, and stamina cleanse. There are some nice bonuses too, like a superfoods substitution cheat sheet, conversion charts, and resource guides.
Paperback and Kindle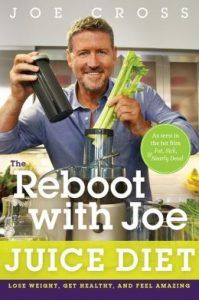 Joe Cross is best known for his documentary Fat, Sick & Nearly Dead, but hes also got several recipe books under his belt too. In this latest release, Joe gives even more info on juicing for health and shares a lot of recipesincluding juice, breakfast, salad, soup, and transition recipes. I also like that hes got numerous different plans depending on your lifestyle which range from a 3-Day Quick Start Reboot to a 30-Day Classic Reboot.
Paperback and Kindle

Lori and Marra do a great job of explaining the many reasons why you might need to reset your body with a juice cleanse. The first 160+ pages of the book are all about the benefits of juicing and then they get into the recipes. Along with dozens of juice recipes, there are also some recipes for cleansing meals like lettuce tacos and carrot ginger soup. A good read for experienced and newbie juicers alike!
Paperback and Kindle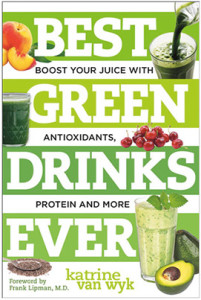 Ready to take your juices and smoothies to a new level? In this recipe book, former model turned nutritionist Katrine Van Wyk shows how you can add superfoods like proteins and bee pollen to your juices to get even more health benefits. I love how the recipes are divided into categories like Energy, Digestion and Vitality. The names are great too, like Red and Ready and Spiritual Gangster.
Paperback and Kindle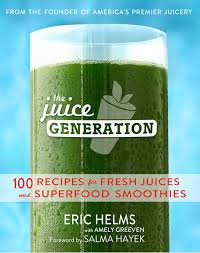 The thing I really love about Juice Generation is how beautiful the layout is. As you browse through the 100+ recipes, you get easy-to-digest information about the health benefits of ingredients and juicy tips. There are classic juice recipes as well as nut milks, superfoods, and more.
Kindle and Paperback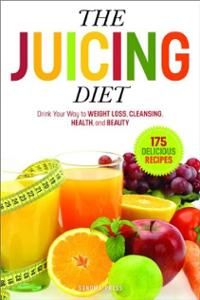 This juicing book gets into the details of the many reasons for juicing, including weight loss, health, and beauty. It is informative but still an easy read. Plus, there are 175 recipes included in the book.
Hardcover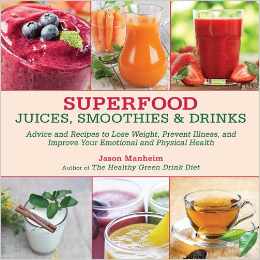 This latest recipe book from Jason Manheim serves up a variety of healthy drinks. These arent your standard juice recipes because they include probiotics, infused waters, coffees and more. It is also nice that the superfoods which are used in the recipes are readily accessible, like chia seeds, dark chocolate, and hot peppers.
What's your favorite juicing book?