Hi! I'm Diane, the creator and main writer at PlenteousVeg. In 2008, I started working as a freelance writer and online marketing consultant for websites. The work was challenging and let me work from home (often in my pajamas). But, I got pretty sick of using my skills to write posts about gambling and diet pills. I decided I wasn't going to do this anymore and instead would use my skills for a much better cause.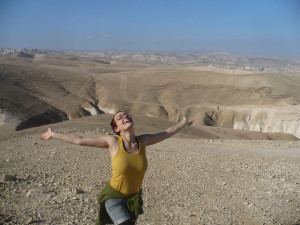 Around this same time, I got the results from my then-2-year-old daughter's blood tests back. Despite the fact that we eat ridiculously healthy with lots of greens and legumes and virtually no processed foods, she still had really low levels of iron. I immediately went online for information. I was annoyed with all of the generic advice I found which doesn't really help people in their everyday lives. And I was horrified by how much information was downright wrong because of industry bias or purely wishful thinking.
There are already hundreds of blogs telling you why to go vegan, but few which get into depth about how to go vegan. So, I decided to start a blog which answers how. How to stay healthy as a vegan while still living in our not-so-vegan-friendly world. How to be a healthy vegan when you are super busy and strapped for cash. How to go vegan without ostracizing yourself… The result was PlenteousVeg.com. Hours and hours of work have gone into compiling these articles. I consider myself a filterer of information: I sift through the garbage and the propaganda online (from the meat industry and vegan advocates alike) in order to deliver straight-forward facts which are easy to understand and apply to your everyday life.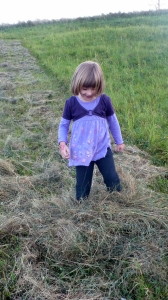 My awesome 4 year old
What else about me? I'm a mom of one awesome 4 year old. I am a US expat and live in Serbia now (so don't complain to me about not having vegan options in the States!). I am a travel addict (have visited 27 countries and counting) and constantly host people on Couchsurfing. I love to host vegan potlucks which usually turn into dance parties. I once ate 18 chili peppers in 3 minutes. And my favorite food is Brussels sprouts.
In order to keep the blog going, there are advertisements on it. Sorry about this, but I wouldn't be able to do what I do otherwise. I also sometimes get a small (it's pretty damn small) kickback if you buy one of the products I recommend. This kickback in no way influences my opinion about products. I only recommend products that I personally do or would use!
I hope you find the information here useful!