No beauty product which you lather on your face can give you Healthy Glowing Skin.  Real beauty comes from the inside.  And no, I am not talking about all that "being a good person" and yada yada. If you want great skin, you've got to be healthy. It means cutting out all of the processed foods with their weird chemical ingredients.  It means getting enough vitamins and minerals in  your diet to keep your skin nourished. It means getting enough fat, especially Omega 3s, to hydrate your skin. 
But, even the healthiest person needs a boost every once in a while.  After all, your skin is pretty much the only part of your body which comes into contact with the real world.  So, you will want to give it some love to combat all of that air pollution, harsh wind, and blistering sun.  Here are some great natural treatments for when you want to give your skin some love.
Healthy Glowing Skin Natural Cleansing
I was prone to breakouts, so I used to buy one of those sudsy facial cleansers with so-called natural ingredients.  In retrospect, it isn't too surprising that my skin ended up being a combination of really dry in some spots and oily in others.  That's because (like with shampoo) harsh facial cleansers strip your skin of its natural oils, so you skin goes into hyper mode.  To make matters worse, the cleansers irritate your pores so you end up with breakouts.  I eventually caught on to the oil cleansing method and am happy to report I finally have a healthy glowing skin.
Oil for Cleaning Oily Skin?!?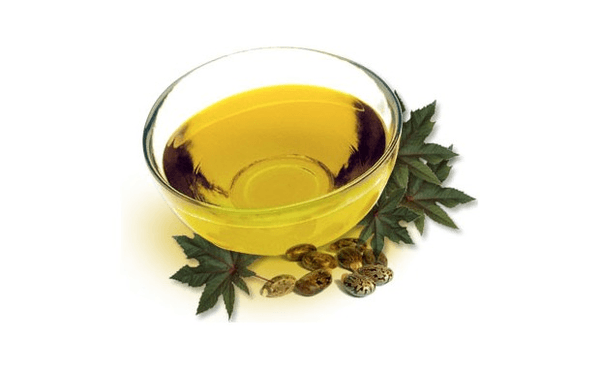 If you have oily skin, then it probably seems crazy to clean your skin with oil.  But this is actually one of the best things you can do.  Oil dissolves oil.  So, by cleaning with oil, you are going to dissolve the oil in your skin and get out all of those impurities which are stuck in your pores. Plus, since you aren't stripping your skin of its natural oils, your skin doesn't go into hyper oil-production mode.
There are a lot of different recipes for oil cleaning.  Some people swear by a combination of castor oil and olive oil.  Some say that castor oil and coconut oil are best.  Others yet add fancy essential oils to the mix for other benefits.   The common denominator in all of these recipes is castor oil, which is not only a cure for constipation, but an astringent which will get dirt and other impurities out of your skin.  It is drying though, so it is usually used in smaller ratios with another type of oil.  Here is the combination which works for me:
Ratio of 1/3 castor oil to 2/3 extra virgin olive oil.
Use soft cotton balls to rub on face.  You'll be surprised how much gunk comes out!  For a cheap facial, put a hot, damp towel on your face after you are done with the oil cleaning.  Let it sit for a few minutes to draw out more impurities.  You can buy good-quality but cheap castor oil here.
Natural Skin Exfoliants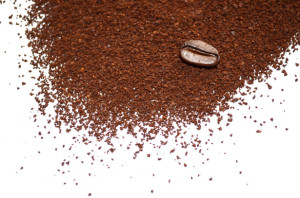 You should exfoliate your skin about 1 or 2 times per week to get rid of dead skin.  Skip the harsh store-bought products and use these nourishing natural exfoliants which can be found in your cupboards.
Oatmeal: Make a batch of plain oatmeal and gently rub it on your face.  This option is great for people with dry skin because it is so hydrating.
Coffee: Coffee has just the right amount of grittiness to act as an Exfoliant. Plus, it has natural acids which act as an anti-inflammatory so it can help you reduce acne. Just don't let the coffee grounds go down your drain because they might clog it!
Sugar + Honey: Okay, this isn't exactly a vegan option but non-vegans swear by it.  The sugar is a great exfoliant and the honey is incredibly nourishing.  Honey is also an antimicrobial so it will help with breakouts. The antioxidants in honey will help skin repair itself too.  I guess Agave nectar could be used as a substitute for honey to hold the sugar, but it won't pack all of the same natural skincare benefits.
Ground Nuts: Use an electric coffee grinder to grind some almonds, walnuts, or hazelnuts into a fine powder.  Then rub this on your face to exfoliate it.  It is a very good option for dry, sensitive skin.
Natural Skin Toners
After you clean your face, you ideally should tone it to get rid of any leftover impurities and oils.  Skip the store-bought ones which are usually loaded with ultra-drying alcohol and try these natural skin toners instead:
Apple Cider Vinegar: I don't like this one too much because it is rather stinky, but it does wonders for shrinking pores, dissolving dead skin cells, and balancing the pH of the skin.  Use a ratio of 1 part apple cider vinegar to 2 parts filtered water.  Use a cotton ball to rub it over your skin.
Green Tea: Steep green tea for about 10 minutes.  Then rub over face with a cotton ball.
Mint Tea: Use like you would with the green tea toner.
Lemon Juice: Apply lemon juice to your face and let sit for about 10 minutes.  It will tone your skin and also lighten it (it is good for getting rid of scars and sun spots too).
Aloe Vera Juice: This is a good solution for sunburned skin but is a bit drying, so it shouldn't be used regularly on very dry skin.
Natural Skin Moisturizers
There is really no shortage of foods which you can put on your face as natural moisturizers.  It is as simple as mashing them up and putting them on your face.  You can also experiment with combining various ingredients together to get different antioxidants and nutrients.
Avocado: Contains vitamins A, D, and E which are great for moisturizing and reducing wrinkles.  Leave on for 10 to 15 minutes.
Banana: The nutrients and water content in banana are great for moisturizing your skin and also your hair.  Leave on for about 20 minutes.
Papaya: Papaya moisturizes and also helps rid the face of dead skin cells.  Leave on for about 15 minutes. It will make your face smell awesome!
Strawberry: Strawberries are loaded with antioxidants that slow aging.  The salicylic acid in strawberries combat acne. They are also great for treating burns and can also help protect your skin from UV rays.
Honey: Honey helps draw moisture into your face and also is loaded with nutrients, antioxidants, and has antimicrobial and antifungal properties.  It will leave you a healthy glowing skin.
25 Vegan Makeup Brands (100% Vegan and Cruelty-Free! Healthy Glowing Skin)
The last time I went to the drug store, I spent 40 minutes reading the ingredients on foundation bottles to figure out which ones contain animal ingredients and aren't tested on animals. In the end, I put down all the bottles and decided I would only do my makeup shopping online, and only from 100% vegan makeup brands.
There are a lot of brands which make vegan makeup, and a lot of "accidentally vegan" makeup items which also aren't tested on animals. Rather than listing all of the brands which have a few vegan items and don't test on animals, I've limited this list to 100% vegan makeup brands. That means ALL items made by these brands are vegan and cruelty-free.
Adorn Cosmetics: Full range of cosmetics including blushes, bronzers, lipsticks, eyeliners, eye shadows, etc.  Mostly organic.
Aromi: Lipsticks, lip glosses, and perfumes
Beauty Without Cruelty: Large collection of cosmetics as well as skin care, body care, and cleanser products.  Affordably priced. Buy Beauty Without Cruelty Products Here
Color Evolution: Large selection of mineral makeup, including foundations, bronzers, lip products, and eye makeup. Buy Color Evolution Makeup Here
Concrete Minerals: Mineral lipstick and eye shadows
Crazy Rumors: Lip balm only. Buy Crazy Rumors Lip Balm Here
Elixery: Lipstick and glimmer dust
Emani: Full line of lipsticks, eye shadows, foundations, mascara, etc.  Made in the USA. Buy Emani Makeup Here
Everyday Minerals: Full line of foundations, blushes, eye shadows, lipsticks, pencils, shimmers, etc. Buy Everyday Minerals Makeup Here
Fairygirl Cosmetics: Lipsticks only
Fior Minerals: Mineral eyeliners, lipsticks, blushes, etc.
Geek Chic Cosmetics: Lipsticks, face makeup, shadows, etc.
Georgie Beauty: Faux lashes only
Gourmet Body Treats: Cosmetics as well as skin and body products
Illuminare Cosmetics:  Liquid mineral cosmetics including blushes, foundations, lipsticks, and shadows. Buy Illuminare Cosmetics Here
Lime Crime:  For lips, eyes, and hair. Known for bold colors. Buy Lime Crime Cosmetics Here
Lunatick Labs: Full line of makeup for lips, eyes, face, etc.
Modern Minerals Makeup: Pure mineral makeup
Obsessive Compulsive Makeup (OCC): Full line of vegan makeup including eye pencils, shadows, foundations, lipsticks, etc. Known for their lip tar. Buy OCC Makeup Here
Overall Beauty: Makes vegan mineral makeup and nail polish.
Pacifica Beauty: Makes vegan makeup, perfume, body products, hair products, and nail polishes. Buy Pacifica Beauty Makeup Here
Red Apple Lipstick: Gluten free vegan lipstick
Shiro Cosmetics: Large collection of vegan makeup products; run by two ladies from Oregon. Buy Shiro Cosmetics Here
Swagger Co: Vegan pigment cosmetics
The All Natural Face: Vegan mineral makeups; large selection of lipsticks, foundations, pencils, etc.